Indigenous-owned. Indigenous-led. The Warshield team is made up of experts who understand the objectives of Indigenous peoples, government, and industry. We are committed to working together to find solutions. We believe in meaningful engagement and consultation, and building partnerships that lead to measurable results for all parties.
Warshield's team has experience in strategy, policy, negotiation, communications, consultation, and more. Each unique project requires its own unique Warshield team, made up of experts with the skills required to execute successfully.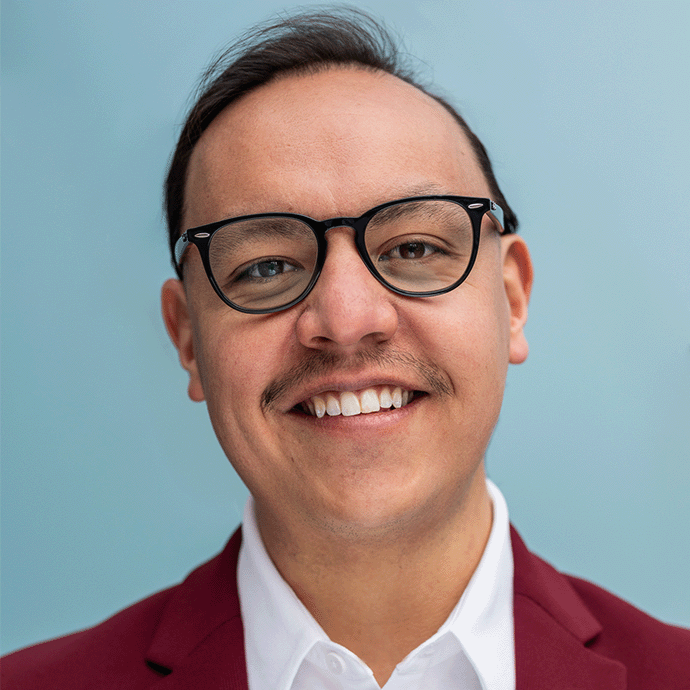 Max FineDay is a policy, communications, and government relations professional, and a citizen of the Sweetgrass First Nation in Treaty 6 Territory, Saskatchewan. With over a decade of experience working for Indigenous peoples, Max specializes in navigating governments, developing organizational capacity, and working with Indigenous communities to achieve their goals.
As CEO of Warshield, he is dedicated to advancing the rights of Indigenous communities through building partnerships with industry, civil society, and government.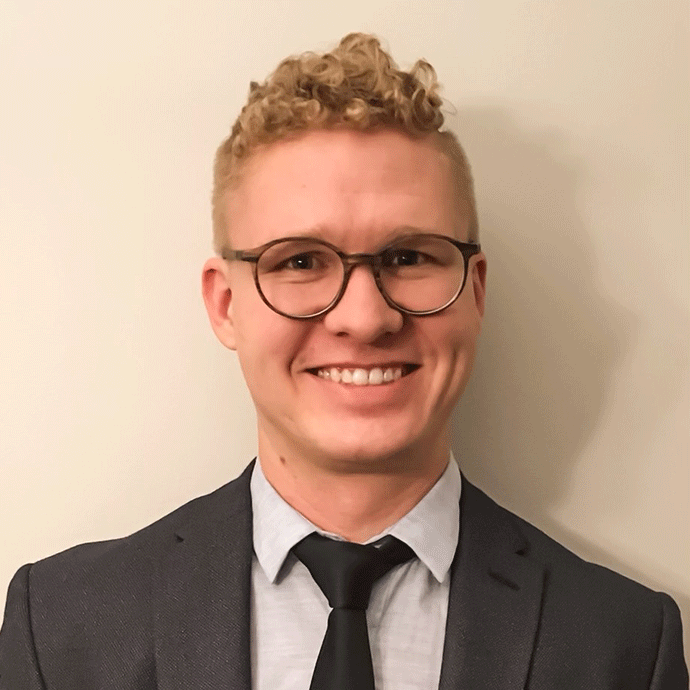 JD, University of Saskatchewan College of Law
Master of Laws (LLM) Indigenous Commercial Law, University of Saskatchewan
Scott is a lawyer specializing in Indigenous rights and Indigenous business and commercial law, with years of experience working with Trust Agreements, Settlement Agreements, Specific Claims, and financing agreements. His Masters of Laws research and thesis focused on increasing access to capital for First Nations located on reserved lands. Prior to joining Warshield, Scott was the Legal Counsel for First Nations Bank of Canada and FNB Trust. As Warshield's VP of Legal & Negotiations, Scott is dedicated to advancing the rights of Indigenous peoples with a specialized focus on wealth creation.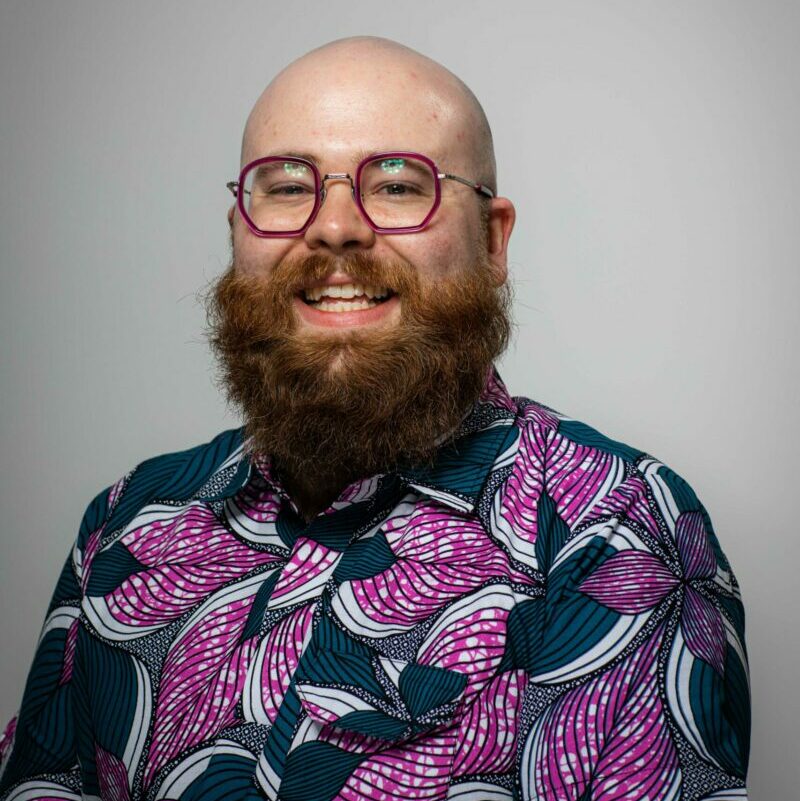 Recognizing their contribution to the not-for-profit sector, Tristan was named one of Canada's top 21 Young Impact Leaders in 2019 by Future of Good. As a queer, nonbinary person with living experience of disabilities, Tristan brings over a decade of community engagement and operations experience in the not-for-profit sector, having served as a senior executive at regional and national charities. In addition to their work with Warshield, Tristan teaches about responsible investing for Carleton University's School of Public Policy & Administration and serves on the boards of the Mount Royal University Alumni Association and Canadian Centre for Gender & Sexual Diversity.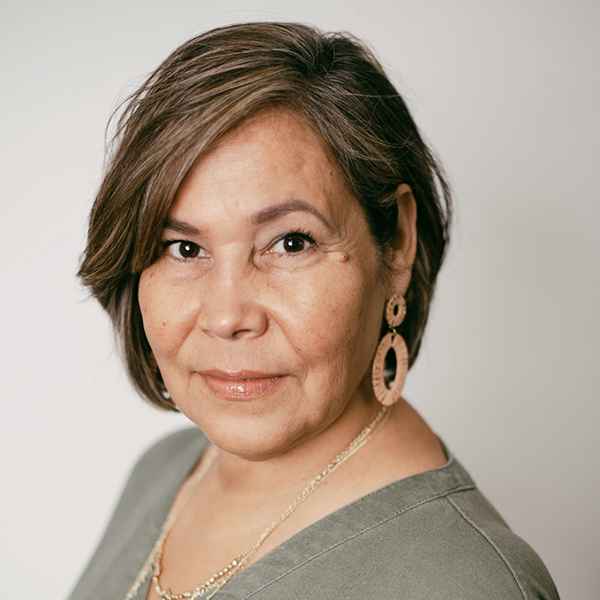 Jocelyne Wasacase-Merasty
PhD Candidate, Johnson Shoyama Graduate 
School of Public Policy (Indigenous Governance & Nation-Building)
Jocelyne is Cree from Kahkewistahâw First Nation with a diverse background in governance and community engagement. She is a PhD Candidate at JSGS, where her research focuses on community decision-making and definitions of success through the Indigenous lens. In addition to her work at Warshield, Jocelyne teaches a range of courses for Yukon University. She is a certified ICA facilitator and is proud to work with Nations and organizations to increase engagement and empower participants to make self-determined changes in their communities and workplaces. Jocelyne has extensive board experience and a deep commitment to building bridges for First Nations. She holds a master's in Northern Governance & Development (University of Saskatchewan) and a bachelor's degree in Professional Communications (Royal Roads University).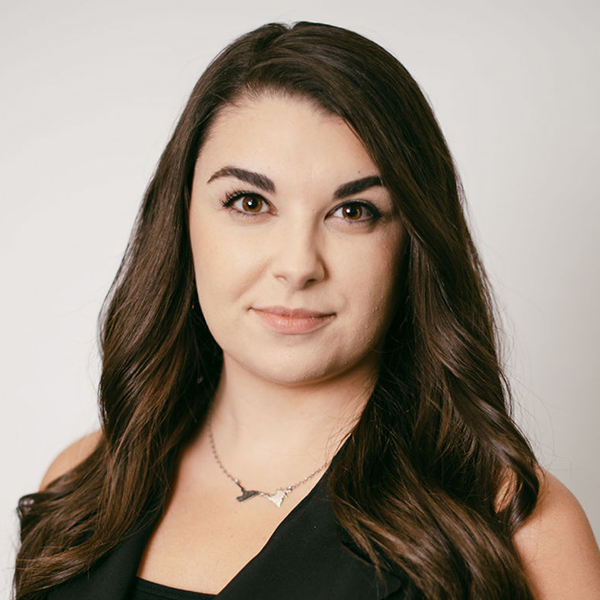 BComm (Honours), Memorial University
Certified Associate in Project Management, Project Management Institute 
Tammy was born and raised in outport Newfoundland and Labrador where she learned entrepreneurship and love for the land first-hand. Her work experience spans multiple sectors, including banking, oil and gas, security, event planning, and program management, within both corporate and not-for-profit organizations. Staying true to her values, her pathway has brought her to working in the space of entrepreneurship, business development, strategic planning, facilitation and consulting. In addition to her work at Warshield, Tammy supports small businesses in Newfoundland and Labrador and the Territories to co-create integrative solutions to achieve operational excellence. Tammy is always eager to expand her knowledge and get involved with the community.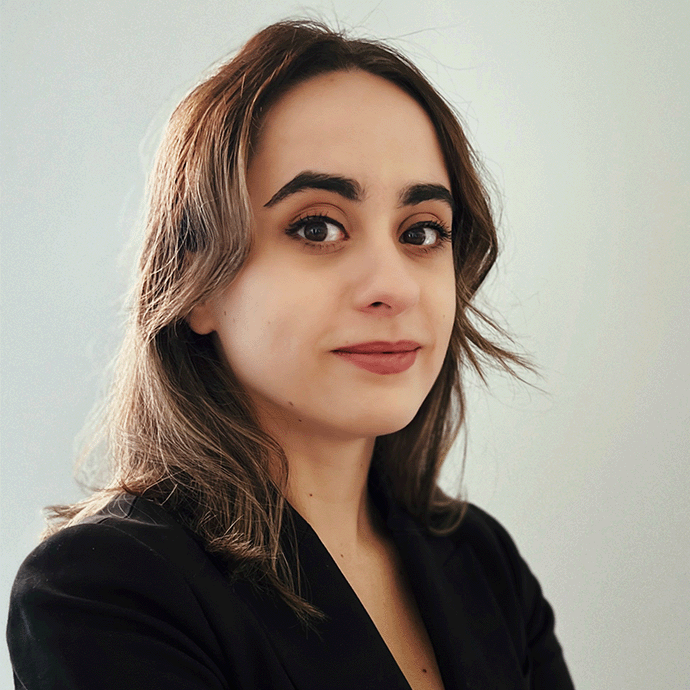 From Katarokwi, the traditional territory of the Anishinaabe, Haudenosaunee, and the Huron-Wendat, Amanda Benevides is a multilingual, classically trained musician with additional qualifications in Human Resources & Business Administration. She is an active community volunteer and, as classical guitarist, has performed with many different ensembles. Amanda received her post-secondary education from St. Lawrence College and is dedicated to strengthening and developing meaningful engagement for Indigenous peoples and partners in all communities.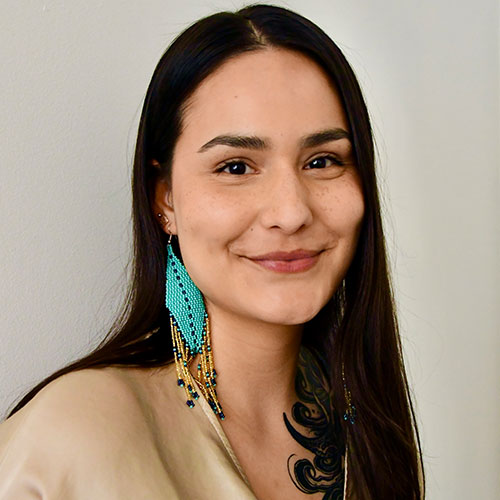 Brontë Campbell
bronte@warshield.com
BJourn, Toronto Metropolitan University, Minor in Politics  
A passionate individual focused on advocating for the equality and equity of minority and underrepresented groups, Brontë is Métis and First Nations and throughout her career, has led Indigenous-related conversations within a variety of sectors, including the federal government, non-profit and global corporations. She has made significant contributions to Indigenous strategy committees and equity, diversity and inclusion (EDI) committees, ensuring that EDI efforts are embedded into every element of an organization. Using her passion and experience, Brontë also supported the creation of the first Indigenous internet-based cognitive behavioural therapy (iCBT) program in Canada. Brontë is a graduate of Toronto Metropolitan University (TMU) where she obtained her bachelor's degree in journalism and minor in political science. During her time at TMU, Brontë freelanced for the student paper as an Aboriginal Affairs Correspondent and covered topics related to the Truth and Reconciliation Commission.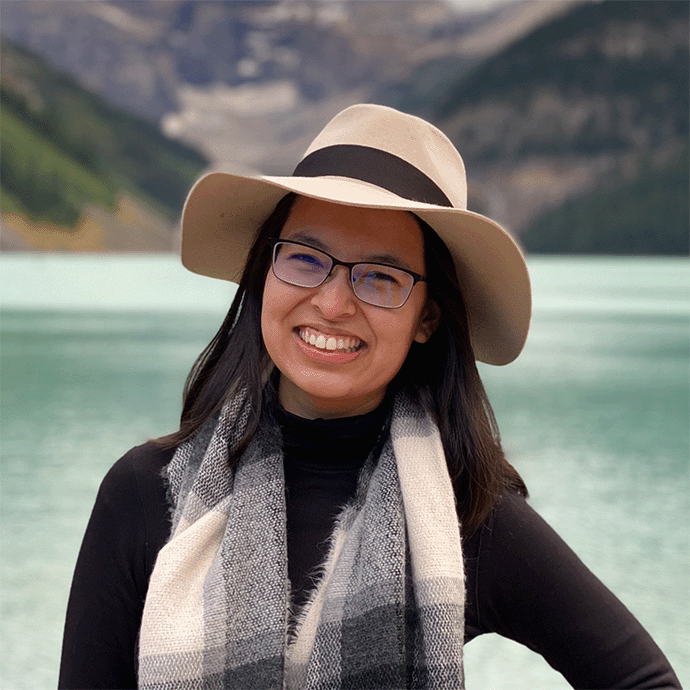 MPPA (Public Policy), Carleton University
MicroMasters Data, Economics, and Development Policy, MIT
BComm (Business), University of British Columbia
With deep interests in environmental and social issues, Monique Harjani has studied business, economics, and public policy with the goal to solve real-world problems in a rational and ethical manner. She has worked as a policy, research, and data analyst at the Canadian federal government and has won a policy design competition and several youth venture challenges focused on eliminating barriers for people in marginalized and underserved communities. Monique's varied experience includes curating several TEDx events in British Columbia, researching open innovation and the digital economy, and developing courses for the Sauder School of Business and a children's leadership and public speaking program operating in six countries.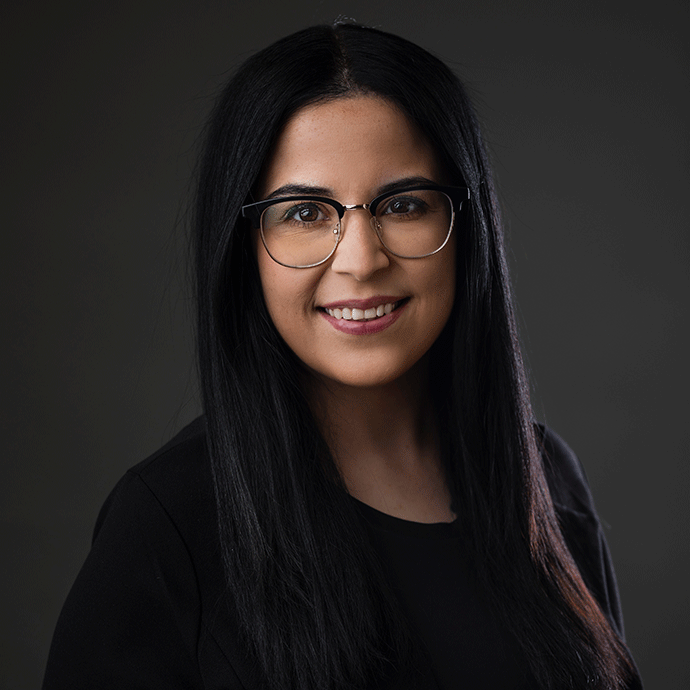 A member of George Gordon First Nation, Jennifer is a policy analyst and communications professional from Northern Saskatchewan. She obtained an undergraduate degree in Political Studies from the University of Saskatchewan as well as a proficiency in Indigenous Governance. During her time at the U of S, she sat as a member on the anti-racism and anti-oppression committee helping to ensure an inclusive learning space for students. She is currently a Graduate and Postdoctoral Studies student at the University of Saskatchewan, worked in federal politics for five years and has many years of additional experience in the private sector. Jennifer is a huge advocate for self-determination and Indigenous policy across Canada. Jennifer believes that grassroots involvement is a pillar to a healthy community, having sat on various boards and volunteering in multiple capacities throughout her life.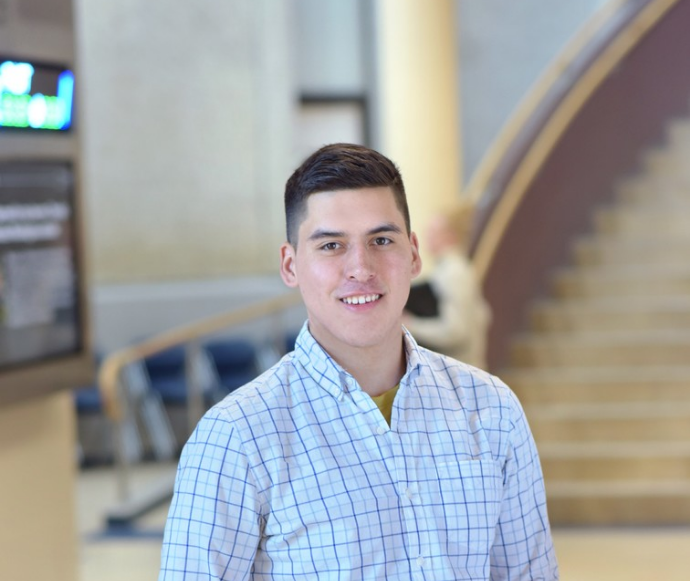 MA, Environment and Sustainability (in progress)
B. Comm. (Management) Honours, University of Saskatchewan
A member of the Gwich'in First Nation, Dakota Norris is a Master of Environment and Sustainability student, and Coordinator for Northern and Indigenous Sustainable Energy Initiatives at the University of Saskatchewan. He advocates for Indigenous development as a Youth Climate Lab Associate, is the Indigenous Representative on the federal Sustainable Development Advisory Council, and Fellow at the Global Catastrophic Risk Institute. Dakota brings several years of experience working across business, policy, youth, Indigenous and climate spaces, often leading research and projects at their intersection. His undergraduate research focused on northern entrepreneurship, and he has continued investing in this area throughout his graduate studies. Dakota has contributed to curriculum development with projects of the University of Saskatchewan, and the First Nations University of Canada.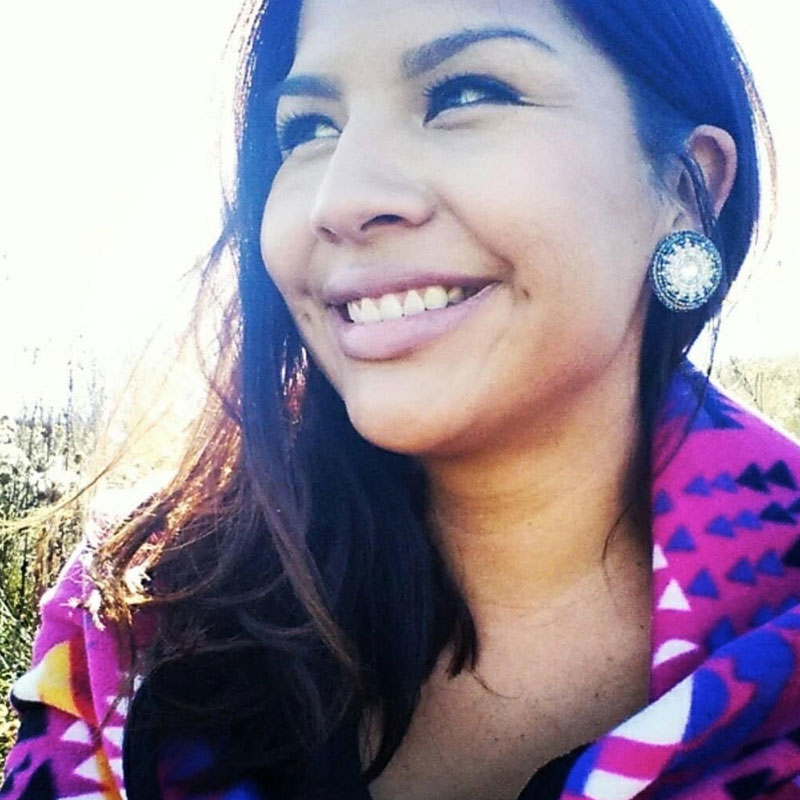 MA, Arts & Health Leadership, Royal Rhodes
BSc, Land Use & EnvironmentalStudies, University of Saskatchewan
BA, Psychology, University of Saskatchewan
Kari-Dawn Wuttunee is nêhiyaw iskwew from the Red Pheasant First Nation in Treaty Six Territory. She spent many years with the Saskatchewan Health Authority advocating for Indigenous wellness and health before shifting her focus to Primary Care, as Regional Manager, Primary Care at the First Nations Health Authority in Victoria, BC. A member of the National Indigenous Young Women's Council, Kari's work is grounded in an anti-racist, anti-colonial and Indigenous young women-led and informed governance frameworks, and through community action projects. Kari is dedicated to tackling issues such as HIV, harm reduction strategies, poverty, and gender-based violence prevention. Founder of Young Indigenous Women's Utopia (YIWU), she shares Indigenous ways of knowing to challenge gender-based violence by fostering the collective strengths, imagination, and love of her younger sisters. Kari is also a representative of the Networks 4 Change Partnership – an international dialogue on policy making led by girls and young women addressing sexual violence in Canada and South Africa.
Sign up for the Warshield newsletter: Indigenous Policy & Power
Keep up on stories about Indigenous policy, government legislation, and news related to the Indigenous economy from coast to coast to coast.